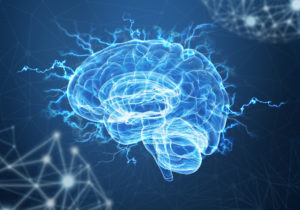 The symptoms of PSP are caused by abnormal clumps of tau protein in the brain. At this time, we do not know what causes these abnormal clumps. However, there is eight Centres of Excellence across the UK, and there is a lot of research being done. At this time, there is no cure. There is no medication that really helps, but we are able to manage the symptoms. For people with PSP, it is vital that they have involvement of a multidisciplinary team. That can be in the form of neurologists, specialist nurses, occupational therapists, who will go into the home and assess the person's need to help maintain their independence. Physiotherapists, speech and language therapists, as we have mentioned, are vital. Optometrists, to see if there is any way that they can help with people's vision or minimize the difficulties they are having. Home care workers, who come in to often help with washing and dressing. The people who have seen people with PSP every day are often the people that pick up all the subtle symptoms.
Another organization which is really vital to be referred into is a Hospice Organisation. Hospices are well known for their work with people with cancer, but actually, they play a major part looking after people with long-term neurological conditions, providing hospice at home, day support, and also provide a lot of support for the carers. And the other voluntary sector of the PSPA is a good service to get involved with. PSPA provides really concise written information on all the signs and symptoms. They offer an area advisor who is there for telephone advice and support, and they have conferences for families and friends, and also healthcare professionals, so they provide some vital services.
For more information on PSP we have a video online course developed by HealthWatch Essex.